The
end-to-end solution

for your HR
Shift management in one click
Nivimu incorporates the most advanced shift manager on the market specialised in irregular shifts
data analytics
Access all your business information to make the best decisions wherever you are in a global or segmented way.
User-friendly
You need no great technical skills. You will have access to an intuitive and simple to use interface. As easy as Whatsapp.
Customisable
Use the modules you need to achieve greater efficiency in your HR department. The software adapts to your corporate image.
Multi-device
Secure access to all your data from anywhere and from any device just in one login.
Sustainable
By digitizing we generate less paper waste creating a more envioroment surrounding´s friendly.
The management of your HR
in one single tool
Through our modular system you can choose only those modules you need, allowing you to cut costs and simplify your management.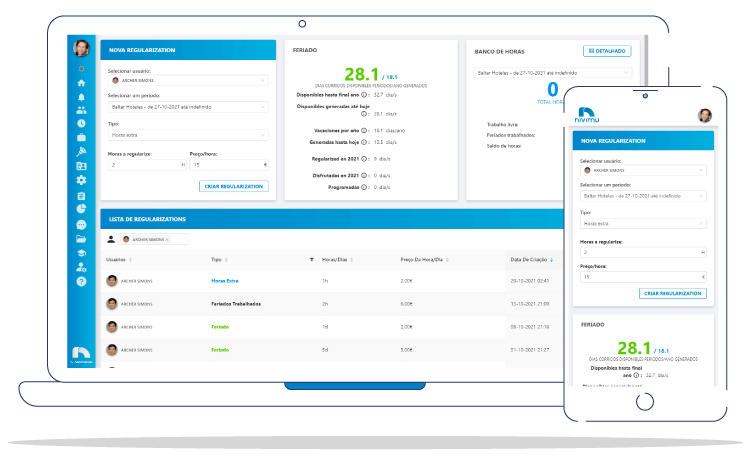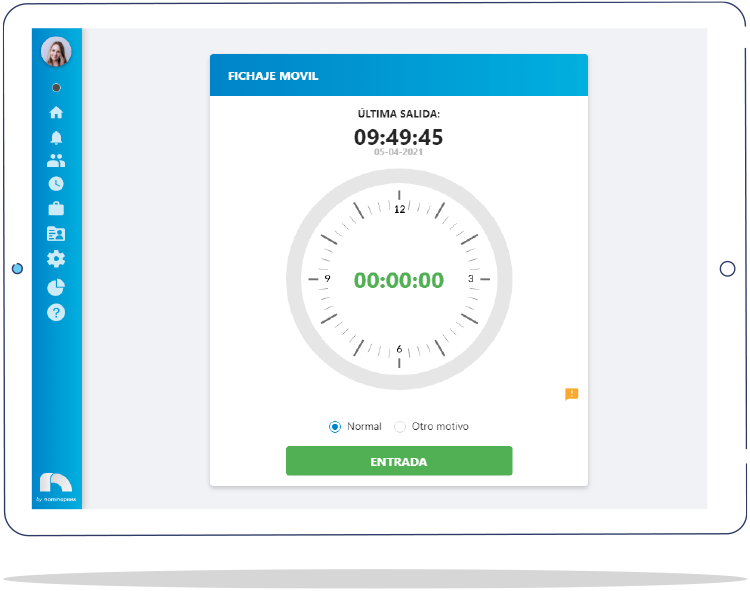 Manage and organise your resources
Centralise everything related to staff management in one place. Nivimu is the application with which you can configure the working day of your employees and have all the information about the company's staff.
Automatic shifts management
Analyse data and make better decisions
Optimise talent management, save resources and achieve business goals with the help of data analytics.
The software processes all the organisation's information and provides you with detailed analysis so you can make the best decisions.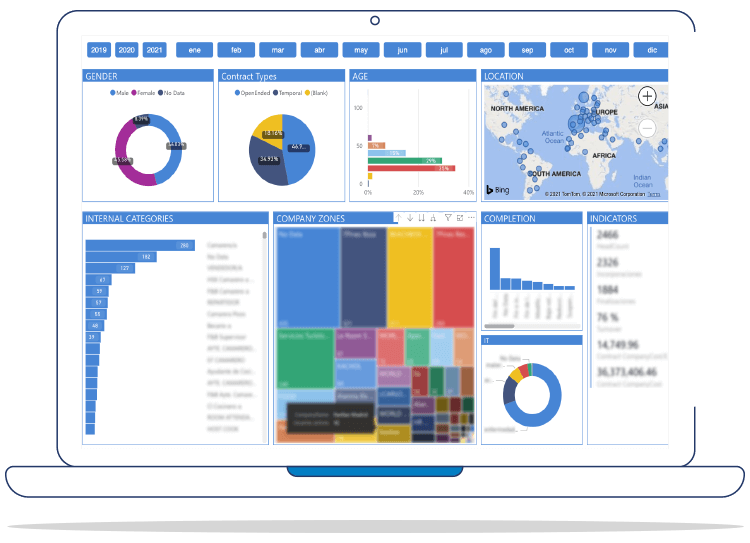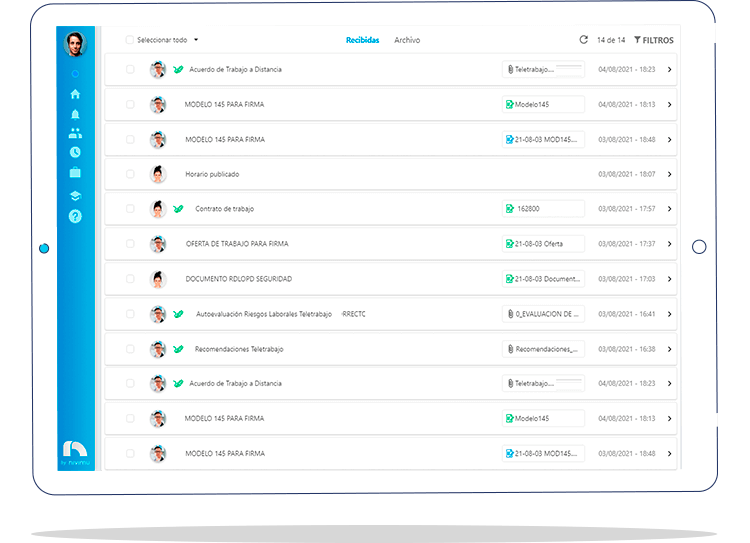 Automate your business processes
Automate and streamline your processes from one place. Be more efficient in your day to day with Nivimu. We make repetitive tasks such as organising work shifts or managing cleaning staff easier. Automate your company's processes.
Automatic shifts management
Internal communication and projects management
Workflows and certified notifications
Advance electronic signature
Intelligent management of housekeeping staff
We enable more efficient management
savings in personnel costs
savings in shift scheduling time
savings in unproductive processes
Frequently asked questions
Are workers' data secure?
Yes, at Nivimu we take security very seriously. Our application has all the measures in place to ensure that your company's data and employees' data are protected.
Will I be able to comply with the Data Protection and Digital Rights Act?
Nivimu fully complies with all regulations relating to the processing of personal information of users and companies. Being safe from any claim as it complies with the legislation in force.
Where can I use the application?
You can use it on any device that has a browser, preferably Google Chrome and an internet connection (e.g. mobile, computer, tablet).
Which devices can be used for facial recognition?
Any device with a camera, e.g. a tablet, can be used, regardless of its operating system (Android or iOS), as long as it has a minimum of 2GB of RAM.
Can I use the software without an Internet connection?
Our software can only be used with an Internet connection. If, while you are using it, you go offline, the software will warn you.
Can it be integrated with my labour adviser or other softawers?
Yes, our software can be integrated, but always with the approval and cooperation of the other party (consultancy or software).
Will I be complying with the workhours mandatory law report?
Yes, Nivimu allows you to keep track of your employees' working hours as required by current Spanish legislation.
Can I obtain a valid labour record report for the Labor Inspectorate?
With Nivimu you will be able to generate the reports required in a labour inspection.
Discover Nivimu with our experts!
In just 30 minutes, we will guide you through our solution and resolve any questions you may have along the way.
Presentation of the software
Advantages for your business
Customisation to your needs