Get your business running like clockwork. Get data on any decisions that have been made and then analyse whether or not they were worthwhile.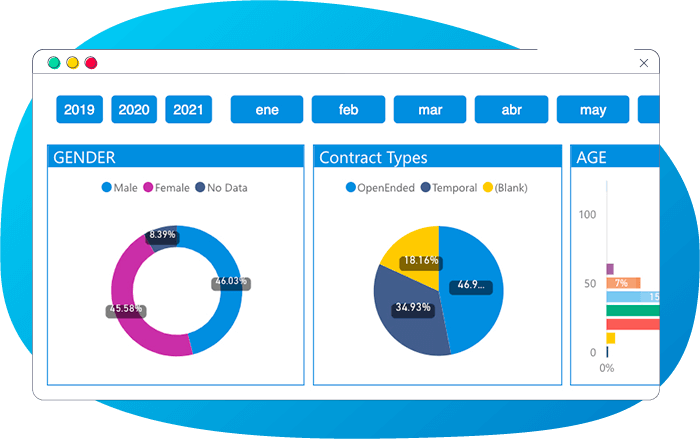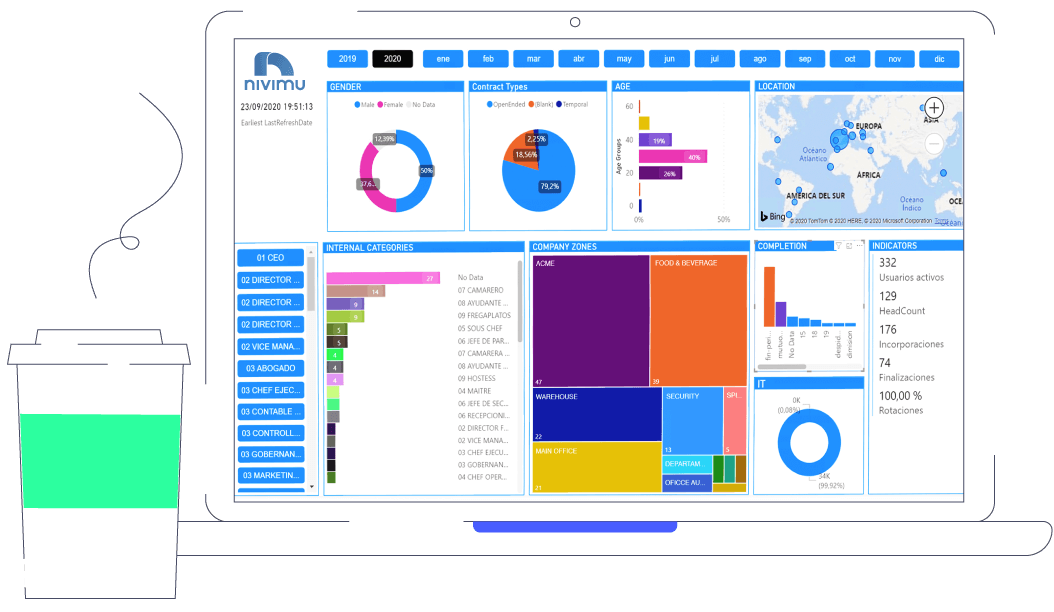 Identify and empower your company's best employees based on scientific data. Optimise the management of employees and new talent with Big Data tools. Imagine if it were possible to obtain in one click the cost per hour worked of a specific position, with Nivimu it is possible.
Manage your company's expenses easily and simply. Receive automatic notifications of new expenses and approve or reject them on the spot.
This functionality allows you to include additional information about expenses, classify them into categories and receive automatic approval requests when an employee adds new expenses.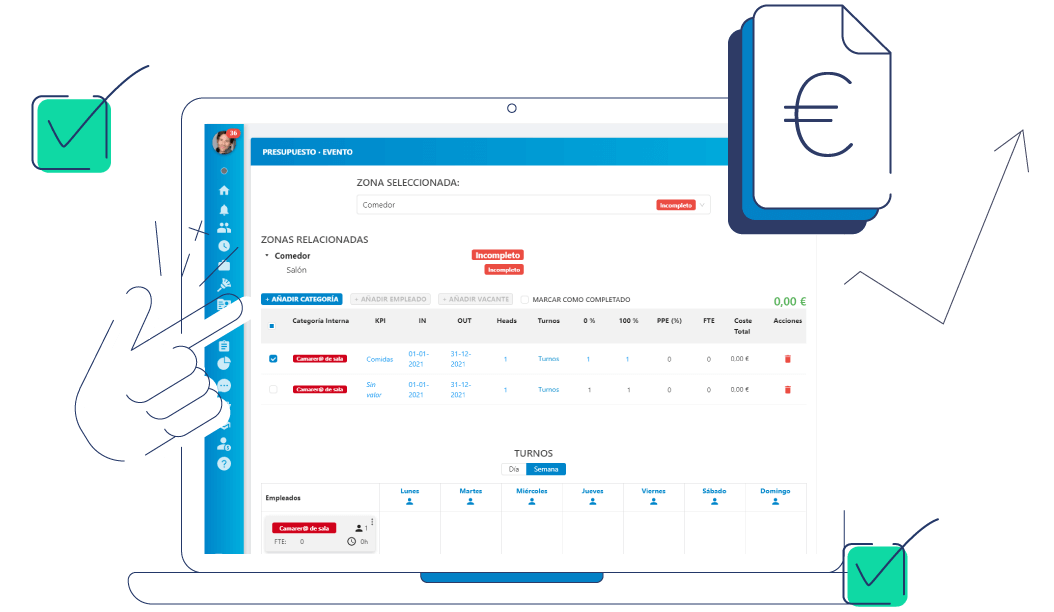 Discover Nivimu with our experts!
In just 30 minutes, we will guide you through our solution and resolve any questions you may have along the way.
Presentation of the software
Advantages for your business
Customisation to your needs
Customisation to your needs