Workflows and certified notifications
Automate processes by creating workflows
With Nivimu you can automate processes to speed up data entry and improve accuracy. You can also work in teams and track the progress of activities.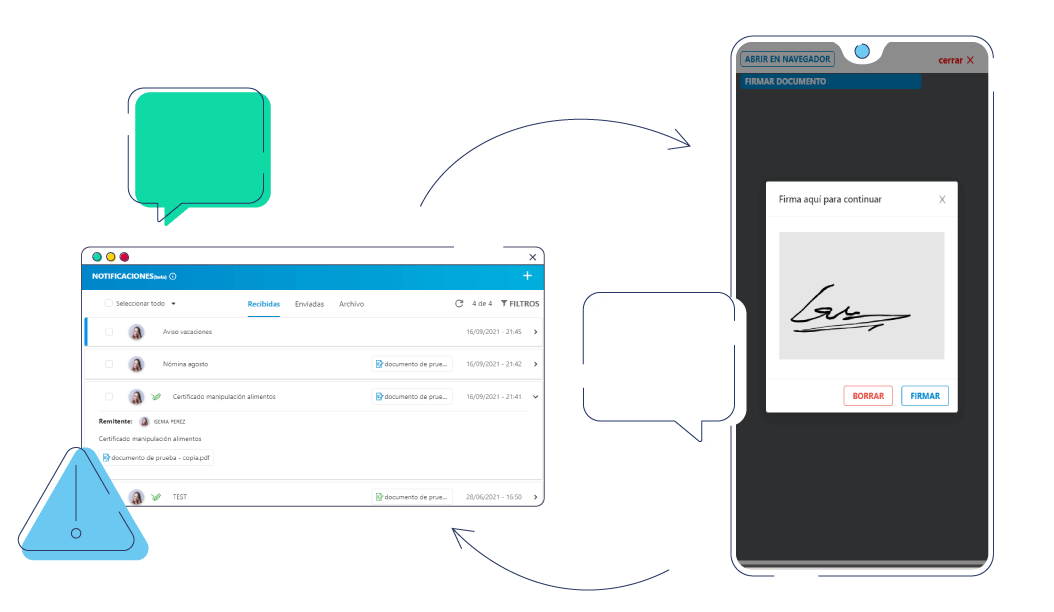 Certificated communication
The communications sent to your employees are certified and you can know at all times whether they have seen, read or responded to them.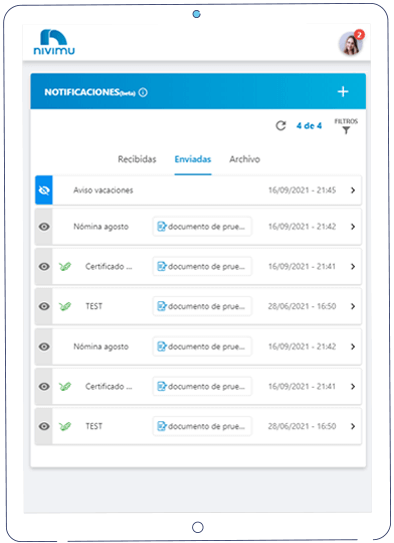 Discover Nivimu with our experts!
In just 30 minutes, we will guide you through our solution and resolve any questions you may have along the way.
Presentation of the software
Advantages for your business
Customisation to your needs