Connect with your employees and create your dream team. Encourage internal communication among employees. It's the best time to 'stick together'.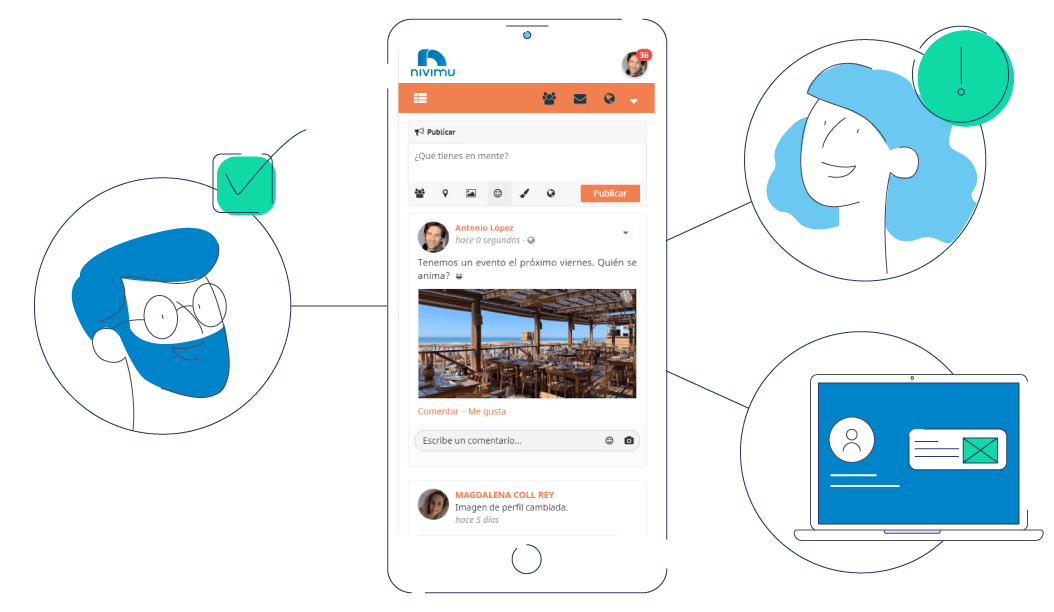 Improve internal communication
Share events, news and information of interest to your colleagues. Exploit your company's internal communication channel and make your staff feel at ease and at home.
Find out all the latest news from your colleagues. Enjoy a relaxed atmosphere both inside and outside the office.
Discover Nivimu with our experts!
In just 30 minutes, we will guide you through our solution and resolve any questions you may have along the way.
Presentation of the software
Advantages for your business
Customisation to your needs