Internal communication and project management
Control your company's projects
With this module you will be able to know and resolve any incidents that may arise, include files, monitor projects in real time, access their history or see the status of tasks.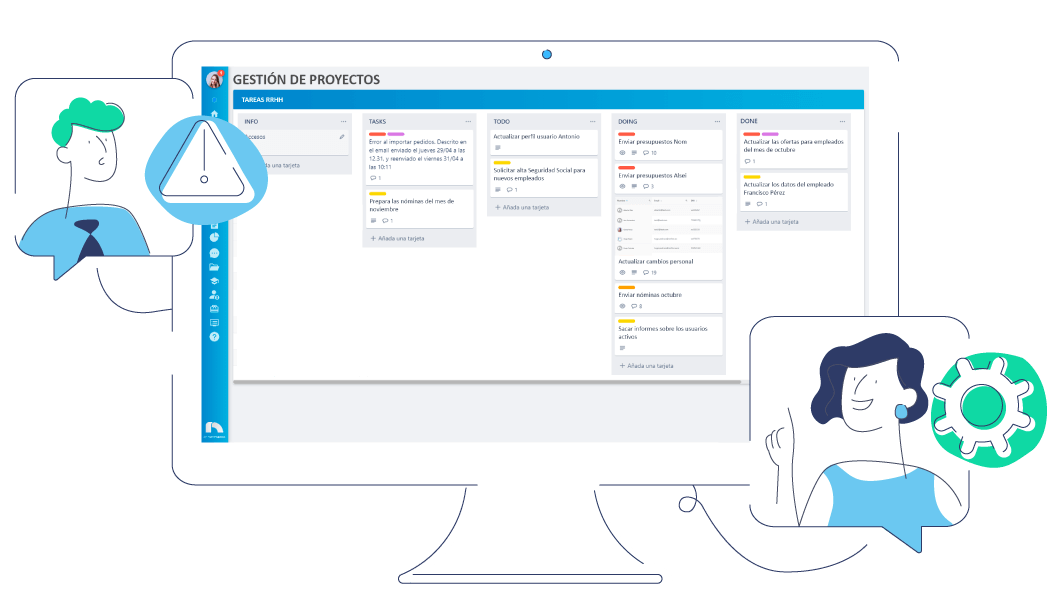 Plan several projects simultaneously
You will be able to manage and plan several projects at the same time, as well as extract detailed information about each project and which employee has worked on them.
Communication and teamwork
Teamwork is essential. Internal communication management will be seamless. Your employees will be able to communicate with other departments and go hand in hand at all times.
Discover Nivimu with our experts!
In just 30 minutes, we will guide you through our solution and resolve any questions you may have along the way.
Presentation of the software
Advantages for your business
Customisation to your needs