Control your company's costs
Nivimu allows you to manage the fixed or variable expenses of each project. You will be up to date with any unforeseen event and have access to your expenses from anywhere and at any time.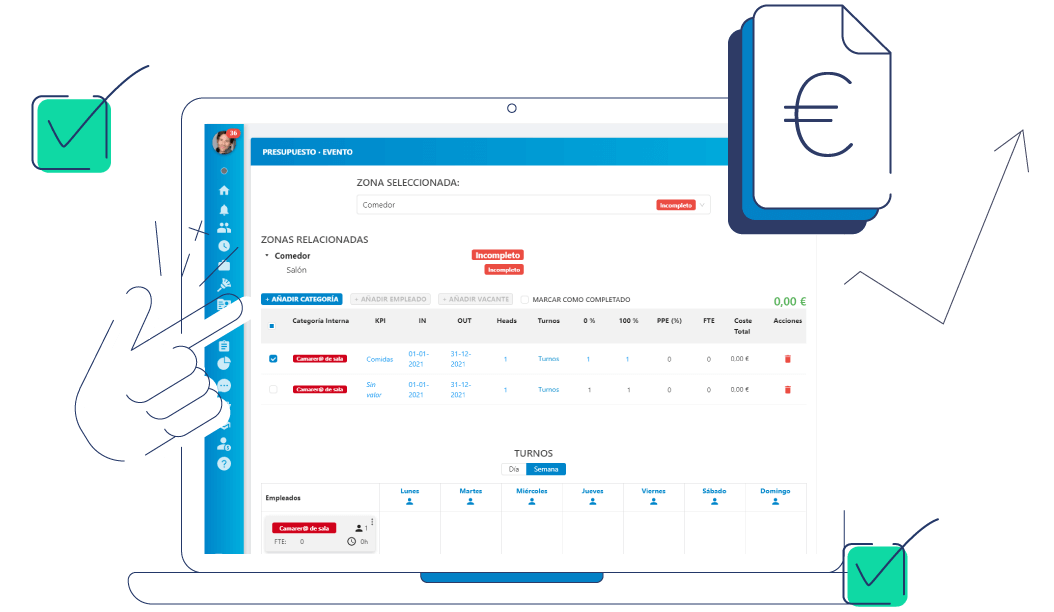 Expenditure management and notifications
This functionality will allow you to include additional information about expenses, classify them into categories and receive automatic approval requests when an employee adds new expenses.
Discover Nivimu with our experts!
In just 30 minutes, we will guide you through our solution and resolve any questions you may have along the way.
Presentation of the software
Advantages for your business
Customisation to your needs