A key portal for your staff
Organise everything related to your company's workforce from a single portal. Find the information you need about your employees, all just a few clicks away!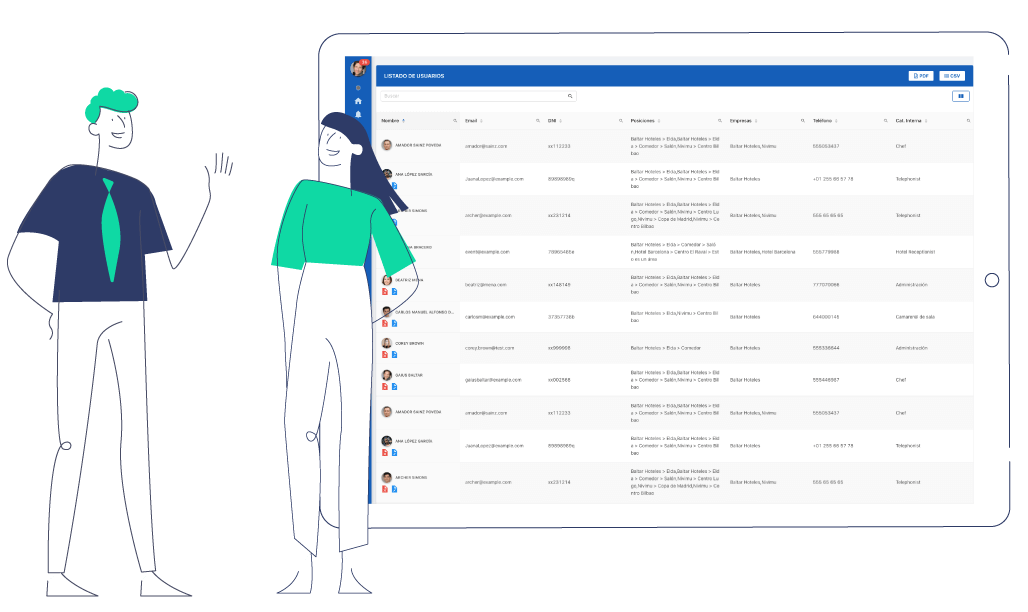 Register for Social Security without leaving Nivimu
Process the registration of workers with the Social Security easily, automatically and from anywhere, all without having to change agency!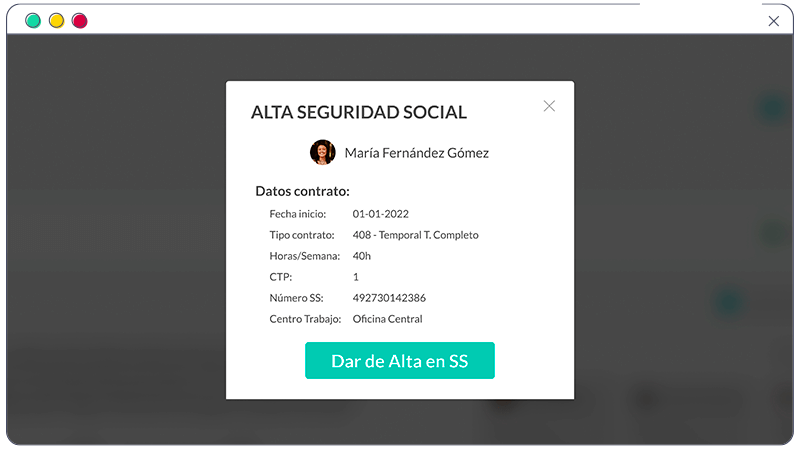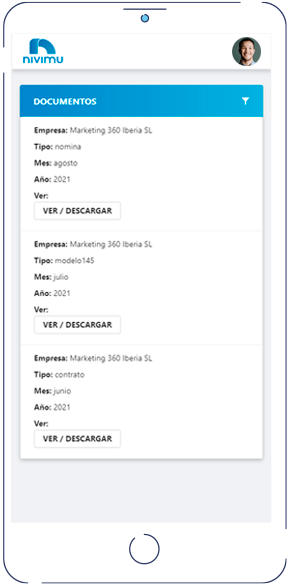 Payroll management has never been so easy
The employee portal provides you with the most important information in your company: information about your staff. Find out at any time the length of your employees' contracts, their salaries and manage their pay slips easily.
Send documents and increase your agility
Any notification you need to make to your employees can be sent through this portal. In addition, you will have a document history, so you will never lose track of them and you will be able to manage your staff more efficiently.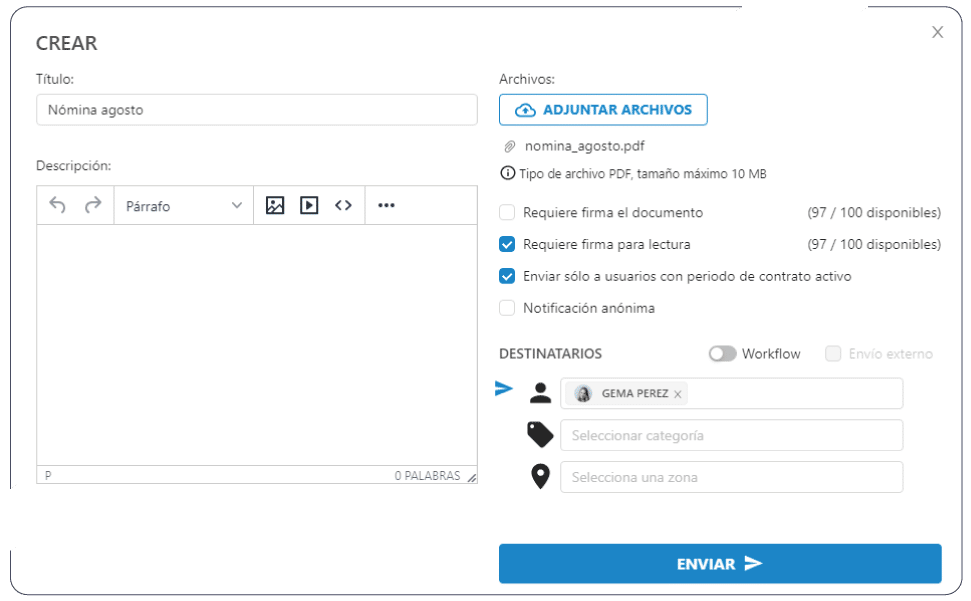 Discover Nivimu with our experts!
In just 30 minutes, we will guide you through our solution and resolve any questions you may have along the way.
Presentation of the software
Advantages for your business
Customisation to your needs