Automatic shifts management
Improve efficiency in time management
Manages from a single portal all the information about your employee´s clocking control. Manages their clockings and receive a report with the working hours made by each employee.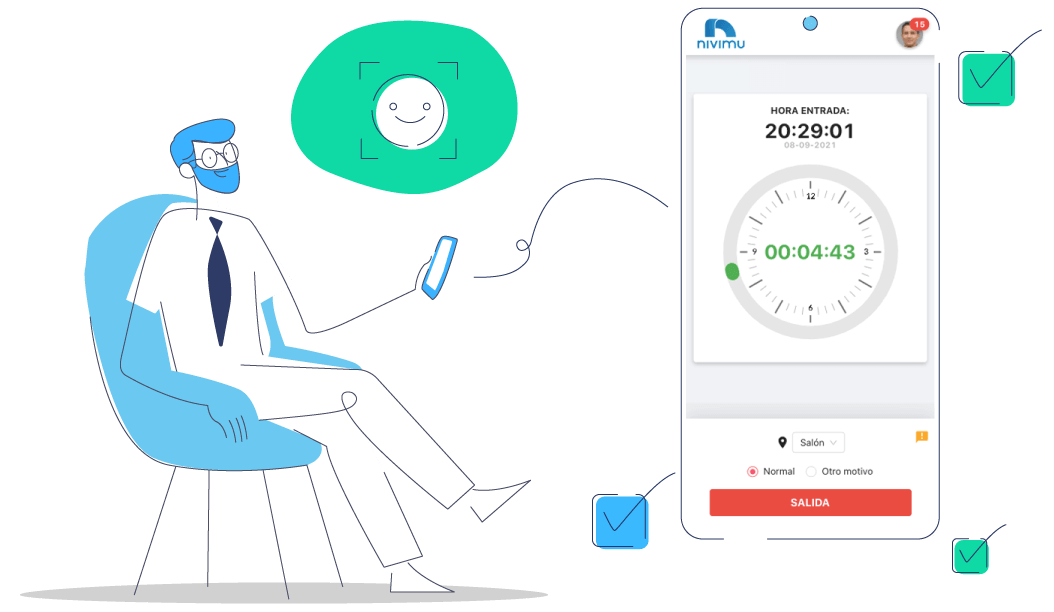 Your team's signings at a glance
Manage everything related to mobile clocking, pending clockings and create operational shifts. You can check your team's weekly shifts at a glance. And you will also know at all times the type of clocking in that has been done: mobile, with facial recognition, etc.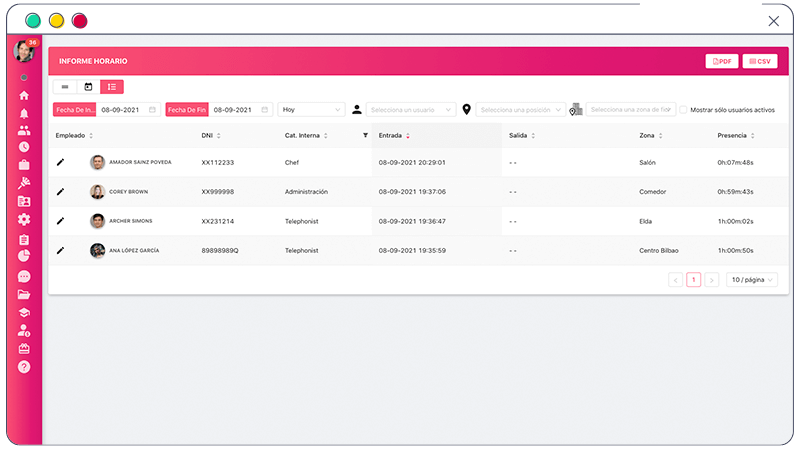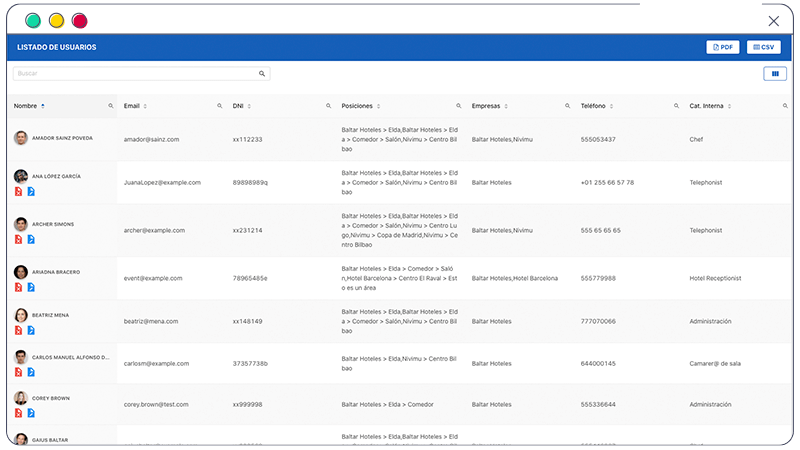 Digitise your working day
Forget about paper and digitally and automatically record the working day of your employees. You will be able to know who is working and who is not at the moment.
Discover Nivimu with our experts!
In just 30 minutes, we will guide you through our solution and resolve any questions you may have along the way.
Presentation of the software
Advantages for your business
Customisation to your needs