Manage and organise your resources
The solution you were looking for
Centralise everything related to personnel management in one place. Nivimu is the application with which you can configure the working day of your employees and have all the information about the company's staff.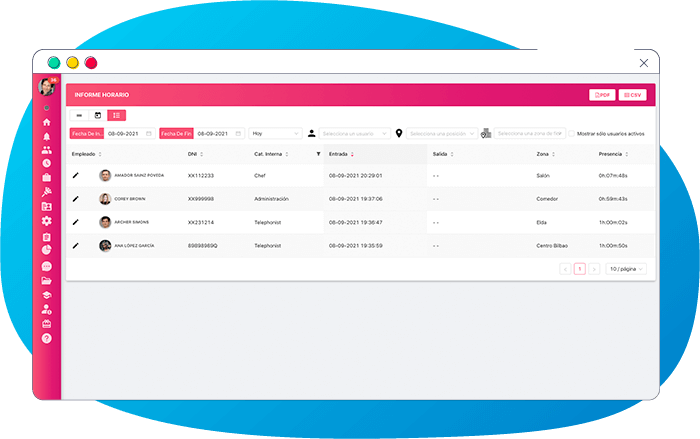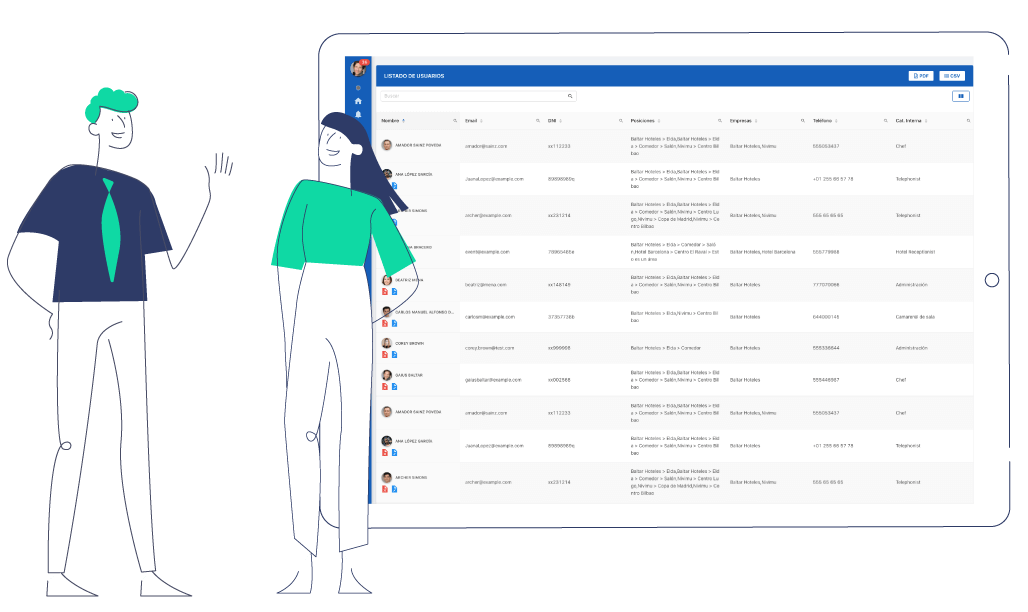 Organise everything related to your company's workforce from a single portal. Find the information you need about your employees: shifts, payroll, training… all just a few clicks away!
Workday record and control
Manage from a single portal all the information on the time and attendance of your employees. Manage their clockings and receive a report with the hours worked by each employee.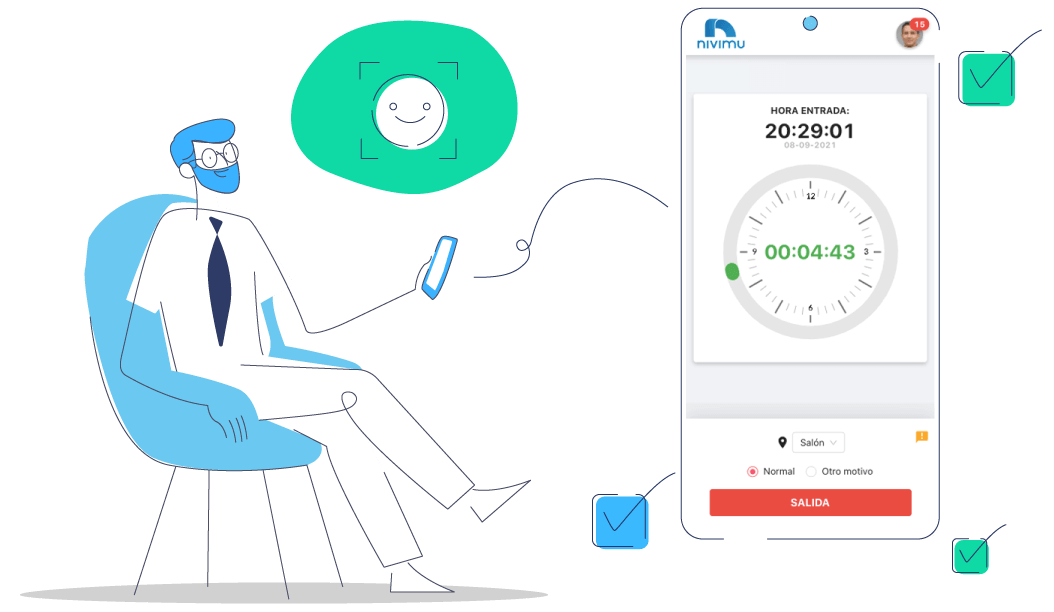 Discover Nivimu with our experts!
In just 30 minutes, we will guide you through our solution and resolve any questions you may have along the way.
Presentation of the software
Advantages for your business
Customisation to your needs