Attract and retain talent
Find qualified workers for your company and make them want to grow along with the company from the start.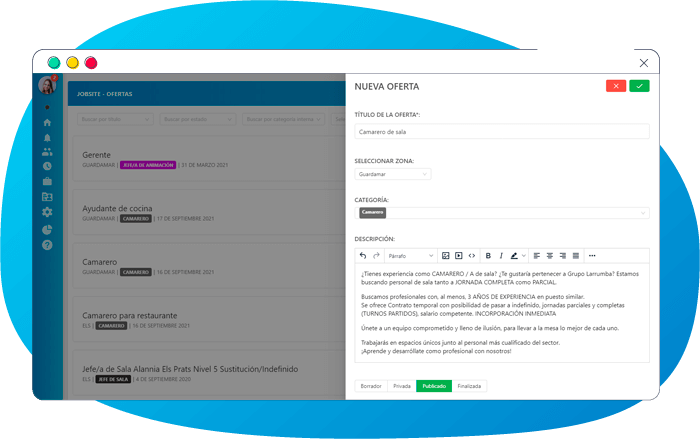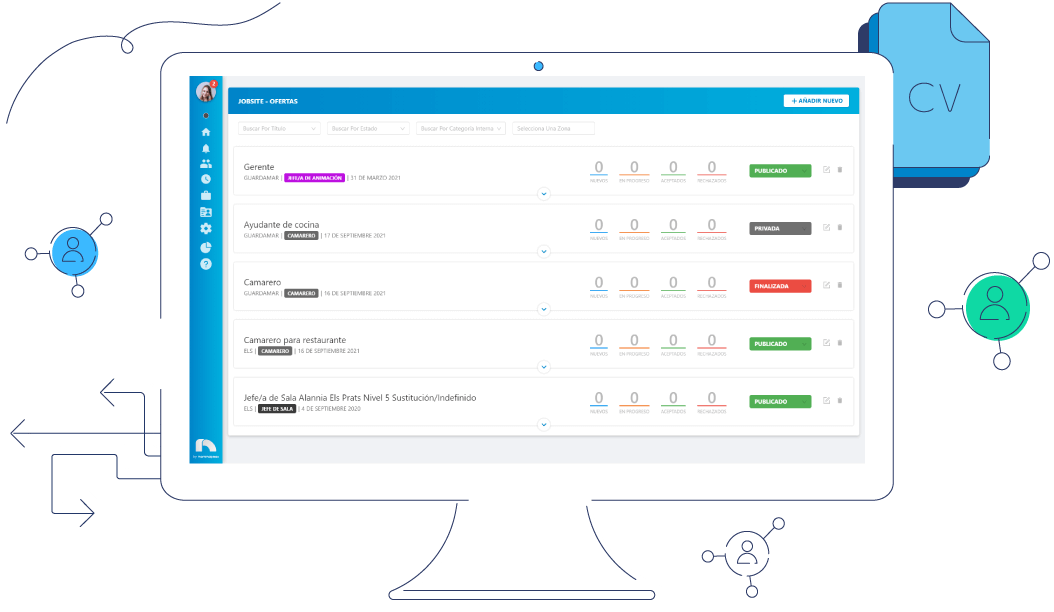 The best professionals should be with you. Get it with the Jobsite module where you can publish your company's job offers.
Make your employees improve and grow professionally in your company. Develop a training plan according to the needs of your company.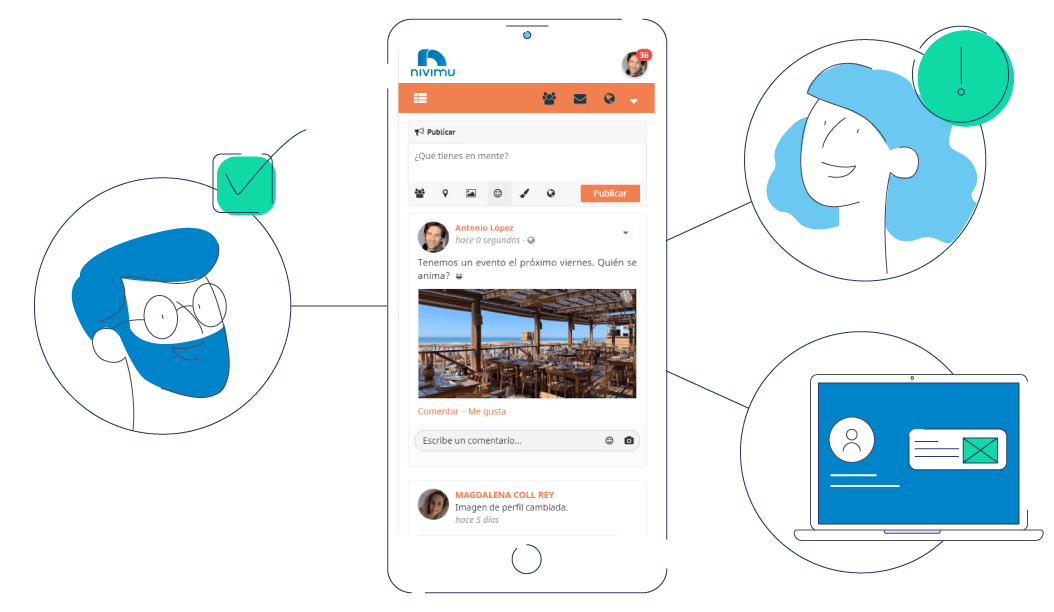 Connect with your employees and create your dream team. Encourage internal communication among employees. It's the best time to 'stick together'.
Communicate to your employees the offers, promotions and discounts you have available for them.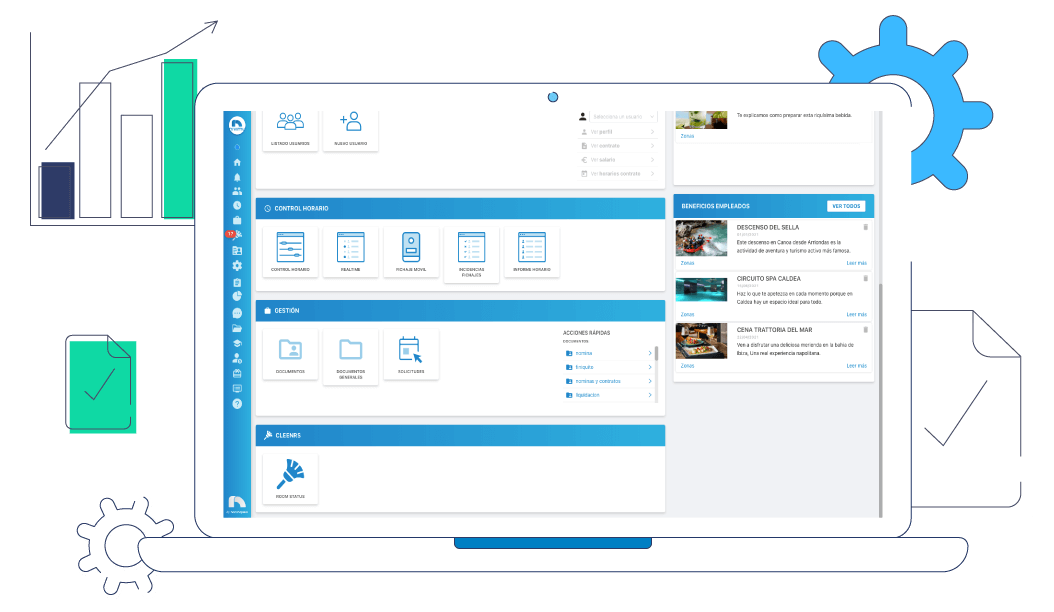 Discover Nivimu with our experts!
In just 30 minutes, we will guide you through our solution and resolve any questions you may have along the way.
Presentation of the software
Advantages for your business
Customisation to your needs