Shift changes between employees
Once the shifts have been published, each employee receives a notification where he/she can also see the shifts of his/her colleagues. This way you can see who you are working with and, if necessary, change shifts without approval.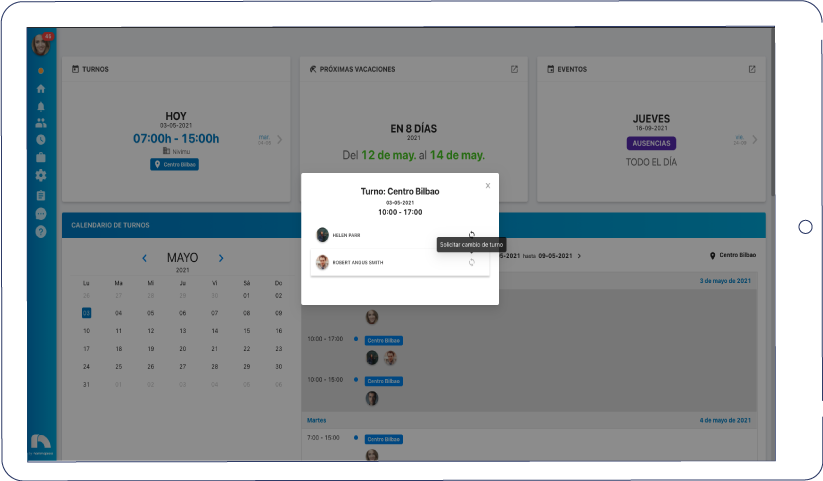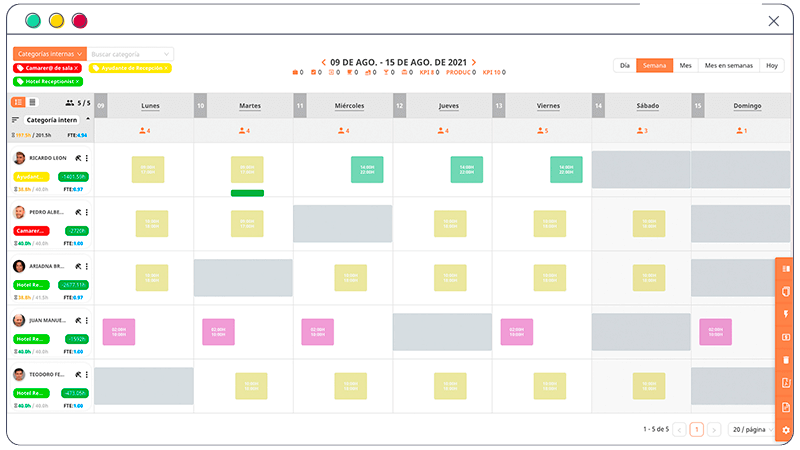 Gestión de jornada irregular
Avoid the extra effort of setting up flexible work shifts and automate this process with Nivimu, even with high staff turnover. Automatic shift management has never been so easy!
You can manage your staff's absences and holidays in a simple and optimal way. With Nivimu you can approve your employees' leave requests and view their absences in a public calendar. You will be able to organise holidays in a more effective way.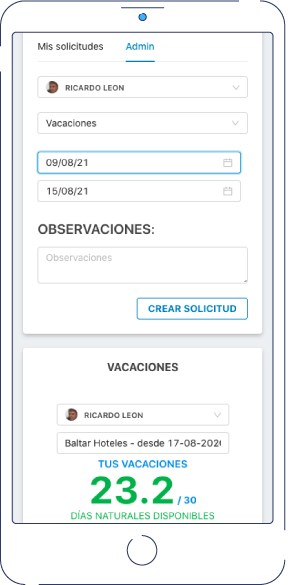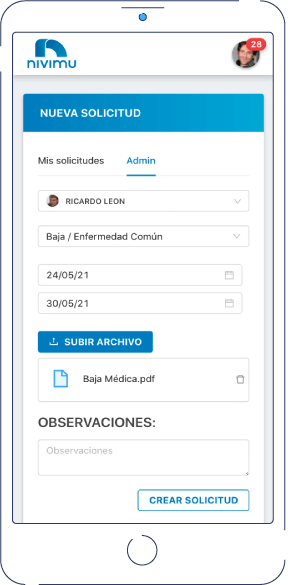 Reduce absenteeism with attendance control. Nivimu provides you with detailed information about the clocking-in of your employees and allows you to check if they have outstanding hours. You will know at all times if your employees have read their shifts, even when there are last minute changes.
Manage free days and public holidays
Forget about several calendars and spreadsheets to manage compensation for days off, overtime or public holidays. With Nivimu, you will manage the calendars of several work centres in different cities or autonomous communities in the same place, without having to make calculations when an employee works on their day off or on a public holiday.
With an automated time and attendance system, you can keep track of all this effortlessly, making the necessary compensations and knowing at all times what the balance of overtime, days off or holidays worked is.
Discover Nivimu with our experts!
In just 30 minutes, we will guide you through our solution and resolve any questions you may have along the way.
Presentation of the software
Advantages for your business
Customisation to your needs